The SEB Athletic Booster Club exists as a support group to encourage parent, family and community participation in Southeast Bulloch Middle and High School athletic events, to foster sportsmanship and ethical conduct, and to raise funds to enhance and expand Southeast Bulloch Middle & High School athletic programs that are available to each individual student.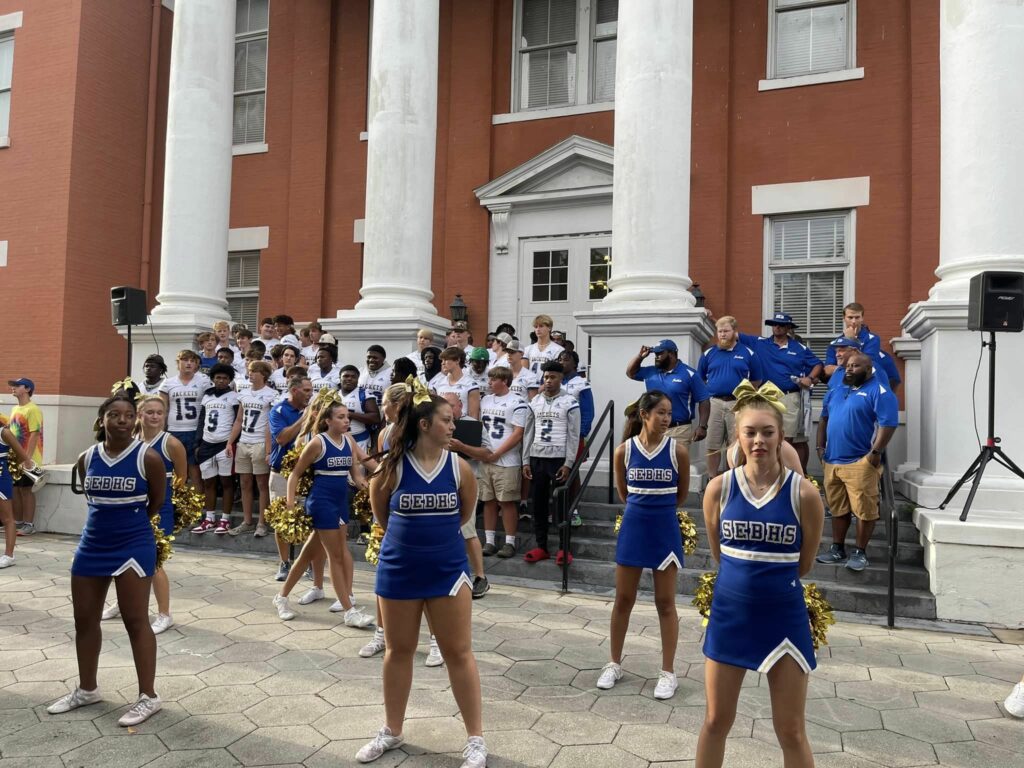 The benefits that youth receive from playing sports is widely known, but not all of those benefits are as obvious as their physical health and well-being. Internally, they get a sense of belonging when they are a part of a larger group. Teamwork on and off the field leads to better leadership skills, better decision-making along with stress relief and mental wellness. It also encourages them to persevere for success, but can help them learn to deal with disappointment as well, making them well-rounded adults.
As boosters, our support of the schools helps to provide the resources needed to shape and mold these student-athlete's experiences into a positive one. With continued growth in our community and schools, it is vital that we as a booster program continue to grow alongside the student population in order to keep our student-athletes competitive in their sport.
I'd like to thank all the businesses and individuals who have given monetary donations, but also their support and the donation of their time to reinforce our athletic programs at Southeast Bulloch. Our sincere appreciation goes to the coaches for their time and dedication to the growth and development of our student-athletes. Without them, there would be no team. If you are considering a donation to the SEB Athletic Booster Club, we are grateful for your consideration.
Denys Miller, President of Jacket Club
"The JacketClub helps our team out tremendously. The financial support they give to our team has helped us purchase new equipment and uniforms and we are so proud to take the field in the new uniforms."
"Without the support of the donors, the SEB Yellow Jackets would not be able to dream big. When we dream big, that sometimes means we need to have the money to support those dreams--with new practice facilities, or travel expenses. The generosity of the JacketClub helps put those dreams within reach."
"Since I was a student at Brooklet Elementary/Nevils Elementary/Stilson Elementary, I've always looked up to the athletes at Southeast Bulloch and couldn't wait to become one of them! I never realized how much support the athletes got from the JacketClub and it has only given me more drive to succeed when I see how many people are behind us, believing in us."
"The JacketClub is so much more than a group of people writing checks to support school athletics. It's people who believe in the positivity of sports in school. It's former Yellow Jackets who want to show their school spirit; it's business owners who believe in our school and in our ability to do our best in the classroom and on the field. It's community."